Captain's license during next holiday in Croatia!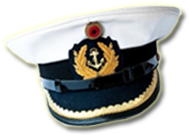 How to get a Captain's license?
Are you bored of "traditional" holiday in tourist resort? Do you wanna experience something new, unconventional and exciting? If you have desire and courage to experience freedom of sailing, to feel the wind in your hair, set out for voyage as boat captain and you will fall in love with yachting forever.
Why to pay for the paid captain services, if you can handle it on your own with our help? Become a master of your holiday and experience a dream voyage together with your friends in one of the yachting destination of the Adriatic or Mediterranean Sea. Visit Croatia, Slovenia, Monte Negro, Italy, Greece, Spain, Turkey, Malta or even more exotic countries like the Canaries, the Caribbean, Thailand or Cuba.
Do not pay unnecessarily 500 - 600 ā'¬ for an expensive captain course! Gain the Captain's license in Croatia with our support just for 49 ā'¬ + examination fee of 905 Kn.
Get the "Boat Skipper Category B" ("Voditelj brodice kategorija B") license to operate a boat on sea. It is issued by Croatian Ministry of the Sea, Transport and Infrastructure on basis of a successful passing of the oral examination. The exam can be managed even by a beginner.
This license will give you right to command any boat with s displacement of 30GT(Gross_tonnage). License validity period is not limited and its integrated part is an authorization to use a naval radio station. The license is valid in Croatian territorial waters and international waters. However you can sail practically in territorial waters of almost all favourite destinations. There is no territorial limitation stated in the license. Our clients, as captains equipped by the Croatian captain's license, were sailing besides Croatia even in Italy, Greece, Turkey, Egypt, France, but also in far and exotic countries like USA, Canary Islands, the Caribbean, the Seychelles, Cuba or Thailand.
You will get the Captain's license (Boat Skipper, Voditelj brodice) in few days after your successful passing of examination.
Oral examination will take just 15-20 minutes. Persons, interested in getting a captain's license, have to know how to read maps, to handle at least basic English vocabulary for reporting of location and basic necessary information, to learn rules of sailing in different weather conditions, marine navigation lights and signals, to control radio station and boat as such. With our Preparation for the Captain's license you can manage it in a couple of days. Learning material in English language has 25 pages in size of A4 sheet.
To complete your picture about examination content please see Frequently Asked Questions:
To set coordinates of specific point on a map
Measurement of distance on a map
Nautical ā€œrules of the roadā€
Boat and marine navigation lights
MAYDAY, SECURITE, PAN PAN
Spelling of map location name
Our electronic book (ebook) was prepared by team of skilled captains and you will be able to download it, in PDF format, right after you pay a fee. We are proud of 100% success rate of our applicants and therefore we guarantee a full refund, if your attempt would be unsuccessful.
What is the procedure of getting the Captain's license?
By click on a button "Buy Now" you will buy our electronic book (ebook) - Preparation for the Captain's license examination.
Spent at least one week by preparation for test.
Get prepared; you will need 2 photos (4x3 cm) and a fee of 905 Kn. (Croatian kuna) for the Naval Authority.
Visit the closest Naval Authority (Lučka kapetanija) during your holiday in your favourite holiday destination in Croatia, so you can find out next term of examination. The more populated city is - the more frequently they carry out the testing. Terms of testing are more frequent in summer season. You can find the list of captain authorities and theirs phone numbers at address http://www.mppi.hr/default.aspx?id=475.
Pass the exam.
Wait for a few days (usually 2 days) for a license issuance.
Get your book printed and keep it within arm's reach during every sailing.